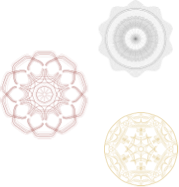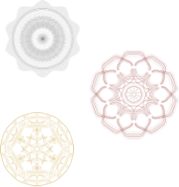 What Are Zen Singing Bowls?: Zen Singing Bowls are Fair Trade metal singing bowls, that have been developed over time to produce very specific results. We recommend in particular the Therapeutic Series and the Zen Vibrapoint Bowls if you are working on the body.
Therapeutic Series: The Therapeutic Series has been developed to use on and around a massage table on patients. Smaller bowls may be placed on joints. Medium size bowls to be placed on the body. Larger bowls to be used from the floor or around the body for their vibration. If you are looking for a metal singing bowl to place on a patient and play, the ZT900 or ZT1250 is a great bowl to use. They are thicker on the bottom, to direct vibration downward.
Zen Vibrapoint Handle Bowls: Vibrapoint Handle Bowls are therapeutic series bowls with a metal handle attached. Because of this the bowls become super powerful tuning forks, able to be placed into tissue to create a relaxing releasing effect.
Bioconcert Series: The Bioconcert Series was designed so the vibration of the bowl carries over distance well, and for the bowls to be able to be sung well. They are designed for concerts.
Master Meditation Series: The Master Meditation Series was designed to be tapped, and produce a clear grounding note at the beginning of a meditation.
Zen Grounding Series: The Zen Grounding Series are large bowls, to be used from the floor, produce large and deep vibrations to use for "grounding", coming down into the here and now, and release.
Zen Singing Bowls are the only manufacturer of Fair Trade Himalayan Singing Bowls. The company owns a factory in Nepal and pays their workers fair wages, and also sets up programs for them for their communities. These are hand crafted bowls, that are made to high standards from start to finish. They are designed specifically for therapeutic settings, and contain deep rich tones with beautiful resonance and sustain for deep relaxation. They can be used on and off the body. Each bowl comes with a case, cushion and striker, and a sound file can be found for each type produced here.