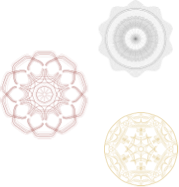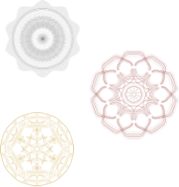 Custom Made Fusion Bowls
Don't see the bowl you want? Let us make you a custom gemstone singing bowl
Real Gemstone Fusion
Through our artist's patented method, gemstones are truly fused into the quartz crystal singing bowl.
The Benefit Of Gemstone Alchemy
Zacciah writes briefly about adding gemstones to your work.
Your Source for

Authe

ntic

Fusion Crystal Singing Bowls.
These are authentic gemstone alchemical fusion singing bowls, made through Crystal Vibes' unique patented process of fusing gemstone and mineral onto the quartz singing bowl. Choose a rose quartz bowl or a amethyst bowl, or we even have rare minerals available like a ruby bowl. You can choose pre-made alchemy bowls in the links below, or Contact Us to have a custom gemstone alchemy crystal bowl made to your selection of pitch, chakra, mineral or gemstone you prefer. If you have a precious gemstone at home, you can even send it into our factory to be infused in a crystal bowl (Contact Us for more information).
We Can Make You A Custom Gemstone Bowl With A Specific Frequency and Mineral
Choose any frosted, clear, handle, empyrean or featherlight crystal singing bowl on our site, and we can turn that bowl into a gemstone alchemy bowl for you. How are gemstone bowls made? Crystal singing bowls are super-heated to an incredibly high temperature, and other minerals are applied into the bowl. Contact us and let us know the pitches of bowls you would like, and we can pick those bowls and have them turned into alchemy gemstone bowls for you. Please see our Custom Made To Order page for full details.
The Benefit Of Gemstone Alchemy Fusion Singing Bowls
The use of authentic mineral or gemstone alchemy fusion bowls adds the potential of coherence of light and color, mineral, or gemstone qualities to the use of sound in your therapeutic or wellness practice. According to some wisdom traditions, such as Tibetan Buddhism, the 'realms of Light and Sound' are higher realms of consciousness, or of the Cosmos, where the 'holy beings' dwell, the higher realms of creation and guidance working with us here in the earthly planes to assist us in our purpose and path of self realization. Understanding and coupling our coherent thought and intention with the matrix of crystal, sound, and now the qualities of other gemstone minerals as well as their light spectrum makes possible an even more complete therapeutic approach, used by many in the holistic fields, as well as in ancient wisdom and indigenous cultures, both living and past. It is beneficial to understand, the collaboration of consciousness (awareness and intention) of the practitioner with the qualities of the bowl and crystal matrix infuses the highest potential into one's practice, no matter which bowl is preferred or used.

The first link is to our custom made to order fusion crystal bowls. The further links are for each gemstone/mineral fusion category with bowls currently available. Again, you can Contact Us to make a gemstone fusion bowl in other minerals, gemstones, pitch (or chakra association) than those listed, as well as using your own gemstones, crystals or mineral collections.

Expert Guidance For Your Selection
A purchase with Sunreed comes with the knowledge that your bowl will be tuned to high standards of precision, and guaranteed for its quality of play. We are here to support you, with expert staff only a phone call away to help with any question. If you have any questions, please feel free to contact us. We look forward to hearing from you.